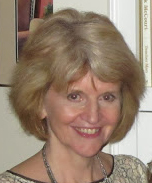 Cheryl Miller Thurston grew up on a cantaloupe and watermelon farm in southern Colorado and attended a tiny country school for grades 1-6.
After college, she taught English and language arts classes, grades 7-university level, for 13 years, doing freelance writing in the summers. In 1986, with a $2000 loan from a friend, she started her own publishing company, Cottonwood Press. She built the company into a popular source of materials for language arts teachers across the country. Since the sale of the company to Prufrock Press in 2010, she has continued writing and editing out of her office studio in Loveland, Colorado. "I'm never short of ideas," she says.
Thurston has a passion for humor and for theater. She has written many plays and musicals that have been produced around the country, including the musical A Frog King's Daughter Is Nothing to Sneeze At, which was produced at the Seattle Center by Seattle Junior Theater, and A Hair from the Head of a Prince,  which has been performed by schools and community theaters across the country. Her performing group Moonlighting Teachers has performed for state, regional, and national conferences and other venues for over 15 years. Her latest productions include the "Lipstick!" series of musical comedy shows, which present "a lighthearted look at the fine art of being female." Thurston says,  "I like to make people laugh. When a group is on the stage performing something that I have written, and I hear the laughter—well, it is one of the most rewarding things in the world to me. I love it!"
In her spare time, Thurston takes tap dancing and yoga lessons, reads widely, and indulges her two spoiled cats. Sadly, she doesn't share her husband's passions for skiing and sailing, but she is happy that he enjoys musical theater almost as much as she does.